Before you jump into Unified Communications and a Social Business Deployment…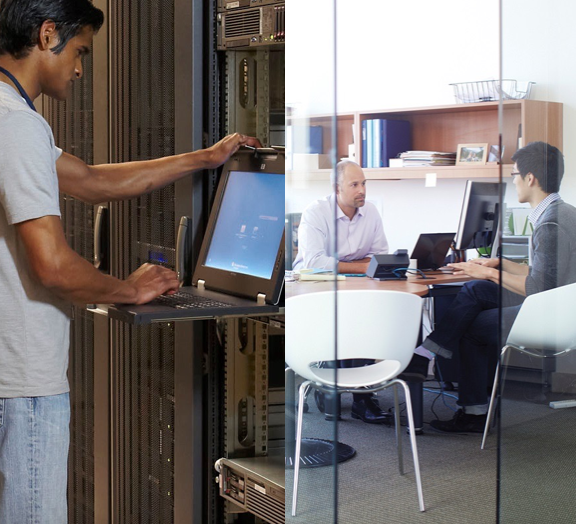 The need for collaboration remains constant as organizations look for better access to information and expertise that enables team work.  "More than 90% of companies now use Software as a Service (SaaS) applications, according to the Nemertes 2014 Enterprise Technology Benchmark" and a new survey by Forrester Research states, 7 out of 10 enterprises are investing in collaboration solutions like social business to help facilitate team work. With Enterprise organizations leading the change the key drivers that will lead to a unified communications investment are; improved employee collaboration, increase productivity and customer retention and increased flexibility for a mobile workforce.
Ensuring the successful introduction of a social business solution requires a clear understanding of your enterprise's needs, desired outcomes, and careful planning to ensure a smooth deployment. Careful Q&A and discovery sessions with your IT solution provider increases the success of any deployment.  Once deployed, concerns maybe focused on what level of support should you expect from your solution provider.
Helping smooth a client's transition path to deploying unified communications and social business inspired BizTech Fusion to create a portfolio of support resources, tools, and online references we felt would ease and address our client's concerns.  We make sure our clients are secure in the fact that we will provide;
Technical support which is available 24 hours a day, 7 days a week

Hands-on support from tech experts to maximize your productivity and maintain consistent communications

A single point of contact for seamless systems integration to minimize system downtime

Quarterly newsletters to remain current on the latest UC and Social Business solution news

Social Media channels for easy collaboration with the BizTech Fusion user communities to share your own experiences firsthand and to gain instant access to our thought leaders, press releases, updates, and articles

Blog posts to access to our thought leadership 

Articles from different divisions within our organization helps to disseminate all our knowledge to our current clients and those thinking of new deployments

Emails that give you access to our technology department with a quick response 

Case studies and testimonies – Hearing how others have used our solutions, enables our clients and partners to understand the intimate process of UC and social business deployments and adoption.
The key to making unified communications and social business work for your enterprise is the combination of successful technology and high value support that enables your enterprise to choose what works best for your unique requirements and to have options available that will drive increased productivity for your company. 
Have any other suggestions on how we can better support our clients and partners? Let us know! solutions(at)biztechfusion(dot)com